Guacamelee! Super Turbo Championship Edition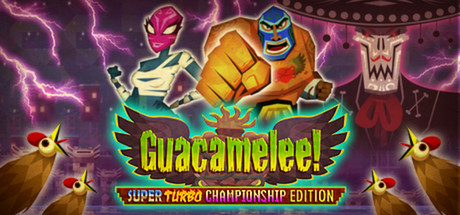 Description
Внимание! Выпадение карт в Steam отключено для этих ключей! Attention! Steam cards drop is disabled for these keys!
>Steam Store<

Guacamelee! Super Turbo Championship Edition - платформенный экшн в магическом мире мексиканского фольклора. Вас ждут: - Миры живых и мертвых; - Города, леса и вулканы; - Совместная игра вдвоем; - Костюмы, меняющие характеристики героя.
The definitive version of the smash hit Metroidvania-style action-platformer, Guacamelee! STCE adds new levels, powers, challenges and refinements to the sprawling, ridiculous, Mexican-inspired adventure of the original Guacamelee! Gold Edition.

store warranty